Americal School in London:
Early Childhood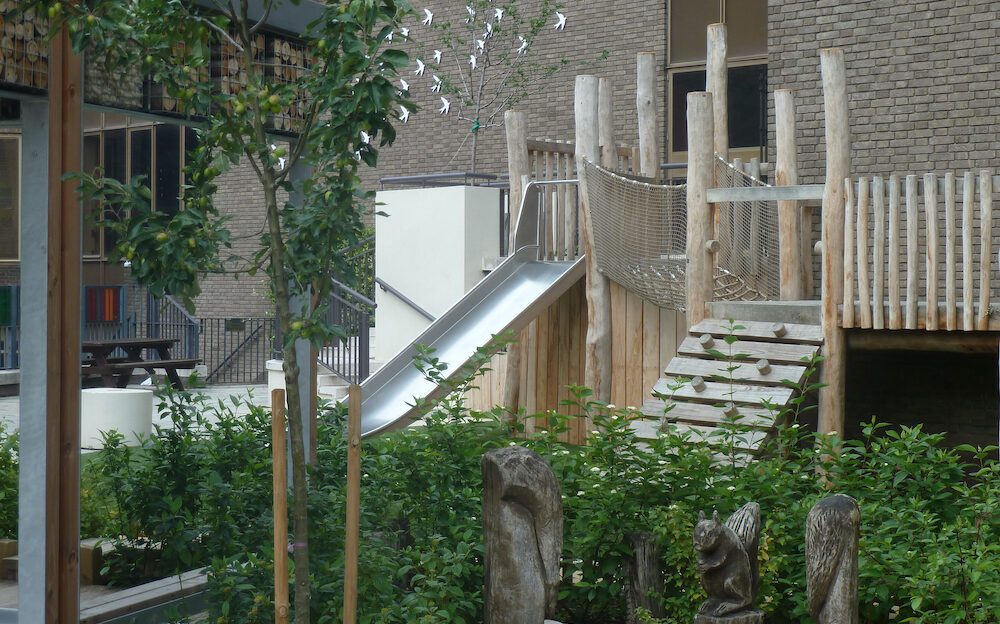 Client: The American School in London
Project Management: TGA
Engineer: Price and Myers
Landscape Architecture: Staton Cohen Landscape Architecture
Artist: Lara Sparey
Arboriculturalist: Marcus Foster
Contractor: Bowles & Wyer
Location: Westminster, London
Project Status: Completed September 2019
Accolades: Winner of Bali National Landscape Award 2020
Part of an ambitious project brief and programme, involving the rapid development of redesigned external spaces, with a detailed planning application within a conservation area with listed trees, full tender process and completion on site within 9 months.
SCLA and Lara Sparey ran informal workshops with key members of staff to develop the ideas and establish a design response embedded in the guiding philosophy of the Lower School and mindful of the multiple functions operating within the areas.
The complexity of the built environment of the site, with mature trees, subterranean classrooms and tight access was understood by the long history we have with the school. This assisted in the ability to progress the detailed design at a rapid pace, without extensive opening up or surveys.
The concept played on the loose idea of creating a 'wood' across the space, using natural materials wherever practical.
The early childhood playground flows directly from the door of the school, to a slide and climbing frame tight against the building, directly connecting with the architecture and play spaces.
There is a central covered sand pit with deck access and native perennial planted green roof and bug hotels.
And close by a mudkitchen. A tricycle track runs to the edge with a small open space for free play, with tricycle parking below the climbing frame.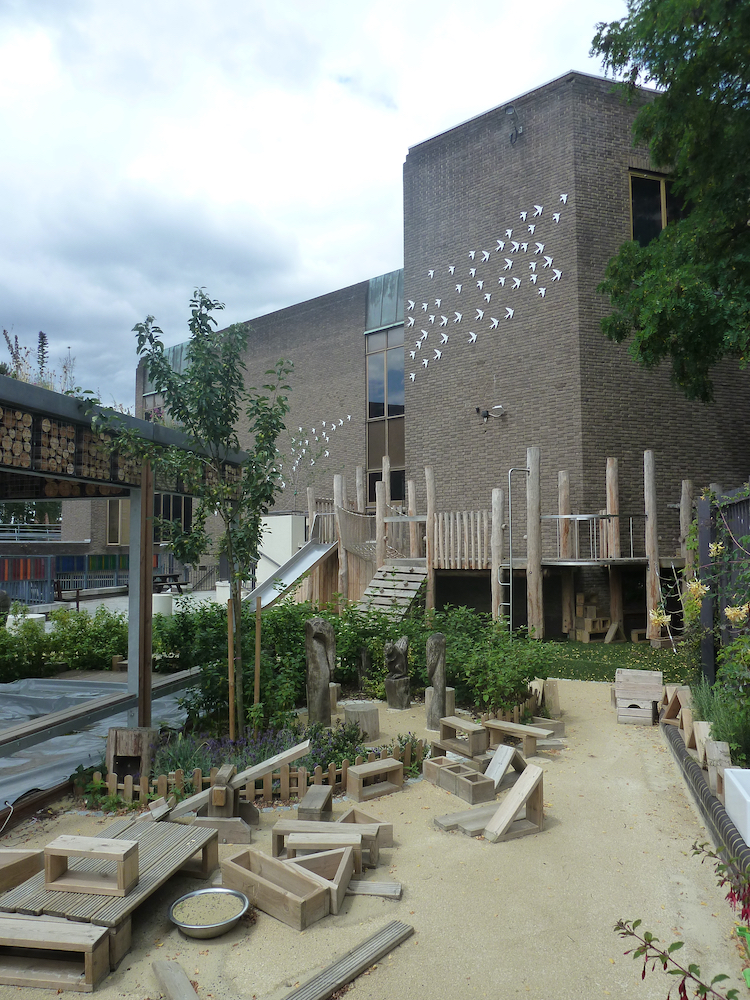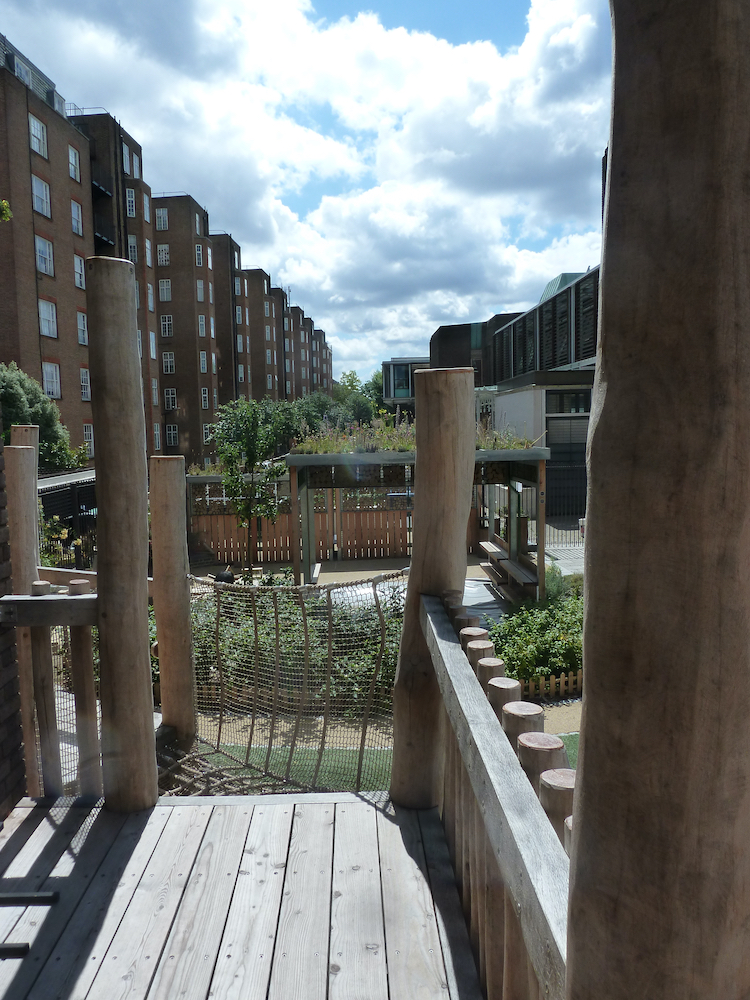 Throughout, to enhance the scale and intimacy of the area for the youngest children, a series of playful site-specific artworks were incorporated into the areas – the reuse of timber carvings from the previous Junior playground, new shadows of birds leading from the entrance; the main architectural façade elevated by a flock of swifts and the guard rail to the edge of the site enhanced with with inset perspex panels, that throw colour to the ground.
The area of playground was increased, by extending into the service yard, which resulted in the reuse of the
secure boundary and its' integration with new covered cycle parking for the school. The cycle parking includes a green roof and bug hotels, which opens to the street adjacent to main entrance of the school.