Highgate Junior School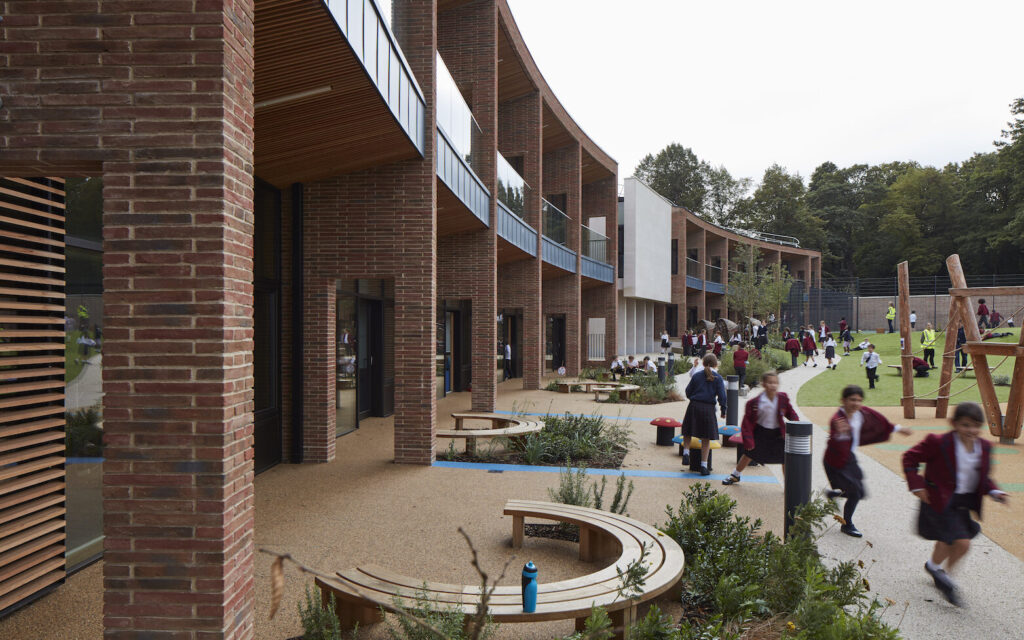 Client: Highgate School
Architect: Architype
Structural Engineers: Built Engineers
Building Services Design: Skelly and Couch
Quantity Surveyor: Gardiner & Theobold
Landscape Architecture: Katy Staton Landscape Architecture
Contractor: Wates Construction
Location: Highgate, London
Project Status: Completion Summer 2016
Accolades & Achievements: RIBA London Regional Award 2017, Breeam "Very Good"
The project won a RIBA London, Regional Award and was recognised as one of the year's best new buildings in London. The judges commented:
'Overall this building has a sense of quality, permanence and joy… and meets the client's vision to create an inspirational learning environment to encourage creativity and ingenuity'.
We had the pleasure of working with Architype on the limited competition which won the practice the project. Key to the proposal was a new school building articulated within the site boundary constraints, offering extensive views across the unique landscape setting of mature trees and playing fields and a strong street presence.
The design was a collaborative process, the landscape and building together, to provide a seamless "inside-out" relationship, to allow pupils to flow through and around the school into different learning and outdoor environments. We worked closely with the school to achieve flexible and dynamic spaces.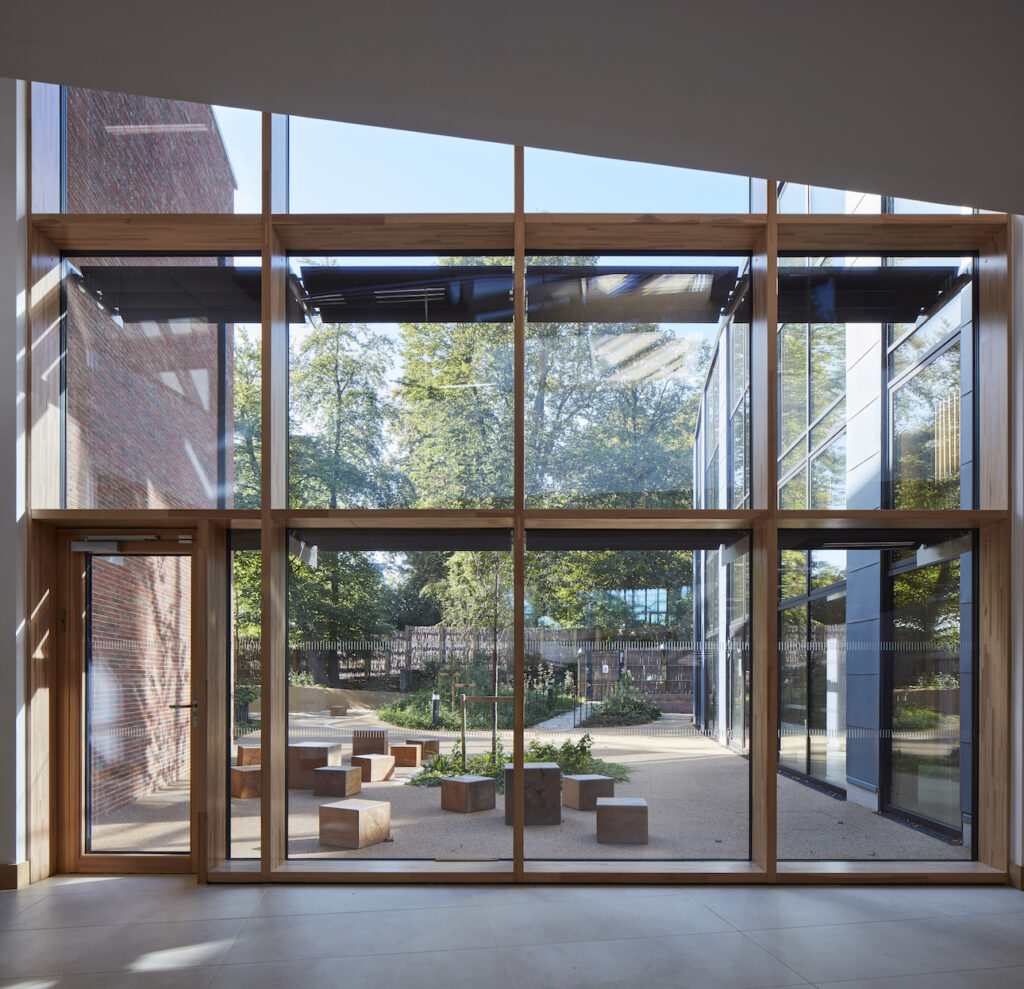 The landscape was designed to be rich in educational possibilities, from free play organic landforms to organised allotment spaces for growing. The school grounds were organised into a number of different areas that interconnect and flow to allow children to find different opportunities at break-time to encourage physical, creative and imaginative play. The planting design was developed to have a naturalistic woodland feel, selected to encourage wildlife, with a structure of trees and shrubs and semi-ornamental perennials and shrubs for all-round interest. Close to the outdoor classrooms are herbs, scented and flowering plants.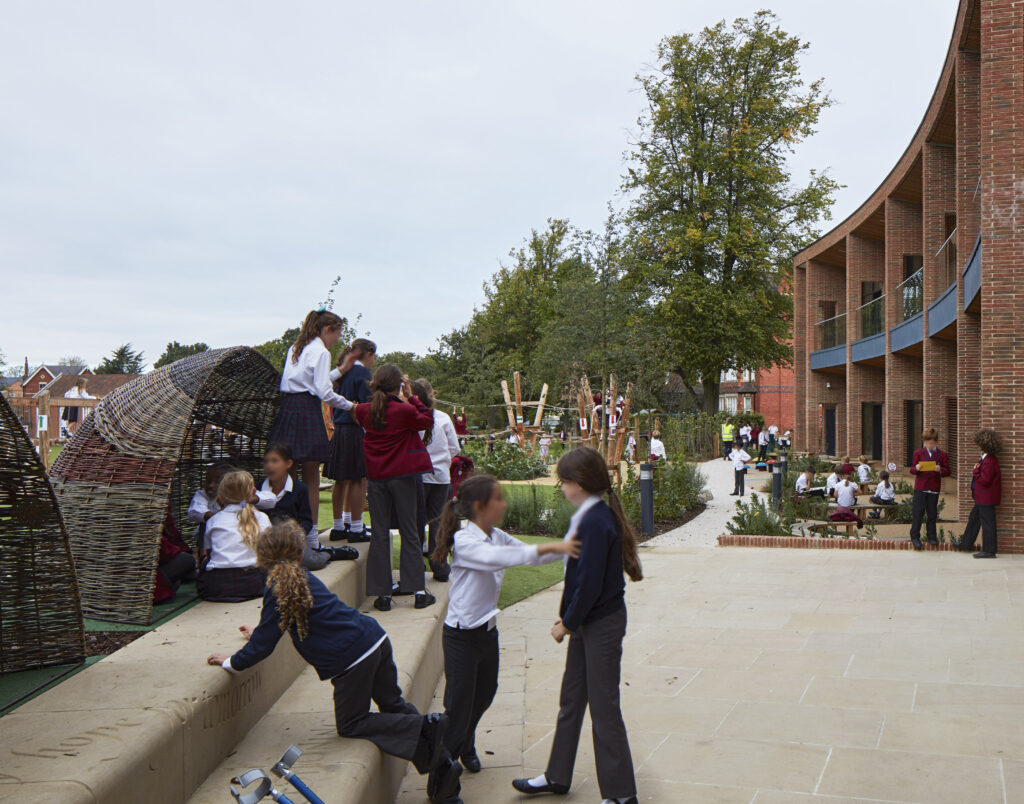 The project was built by Wates Construction on a traditional contract. We worked as sub-contractors to Architype during the construction phases on the resolution of issues on site.