Kings Cross Academy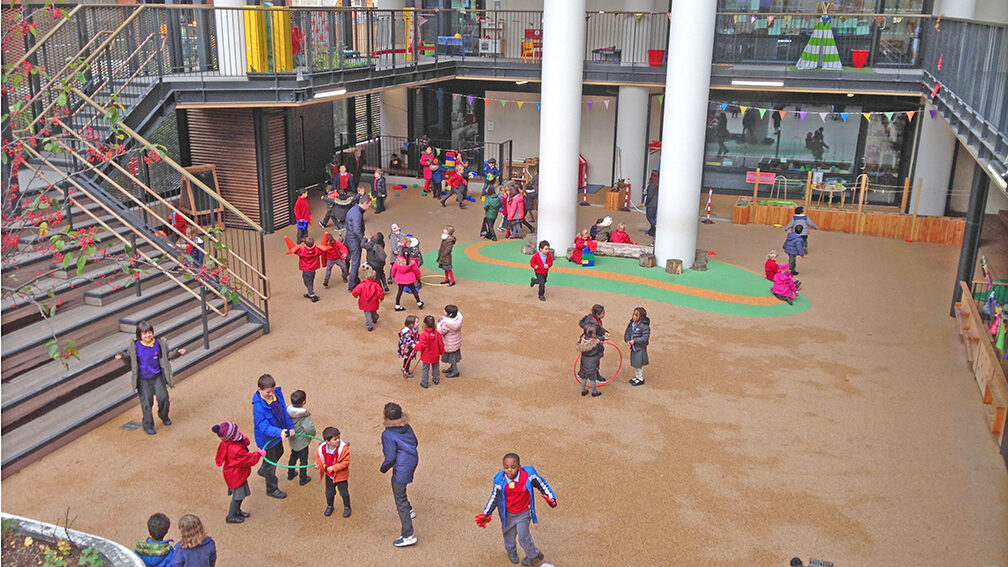 Client: London Borough of Camden
Stakeholders: Frank Barnes School for Deaf Children, Argent, Kings Cross Academy.
Project Management: Developing Projects
Architect: David Morley Architects
Contractor: Carillion
Landscape Architecture: Katy Staton Landscape Architecture
Location: Kings Cross
Project Status: Completion September 2015, with additional works at later dates.
Featured in: Urban Schools: Designing for High Density by Helen Taylor and Sharon Wright – RIBA publication 2020
An exceptionally complex project with: the co-location of 2 schools, multiple stakeholders, conflicting user groups' needs, a highly restrictive site and complicated architectural form.
Our role was to engage with the different interest groups through the design for the playground yard and deck. The extent of the school grounds was defined by the mixed-use development (by the developers Argent) that delivered a new school and relocated Frank Barnes, as a Section 106 agreement, with Camden.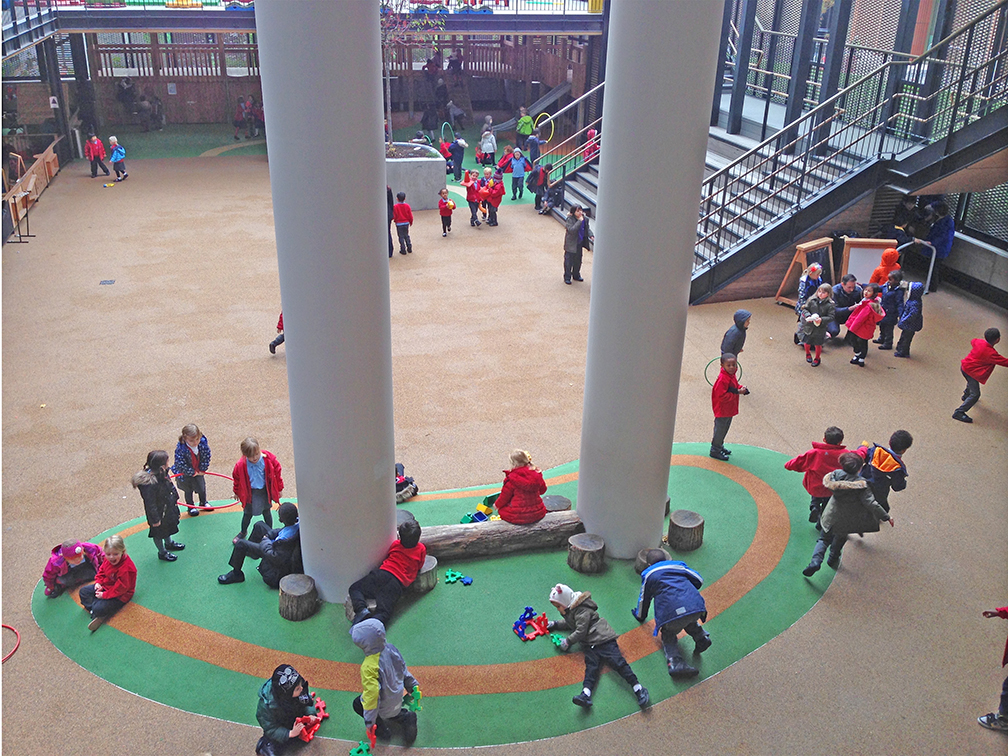 The process involved creating working models and sketches to share the spatial jigsaw to the user groups within a workshop environment. It demanded highly creative lateral thinking to resolve the plethora of constraints.
We worked closely with staff from Frank Barnes School to understand the requirements of their children in needing open sightlines to aid their access to the play spaces.
The new school playground has flexible outdoor space for the children of the Kings Cross Academy and Frank Barnes School – to mix and socialise in – through play.
To maximise the space the design includes a bespoke timber deck play feature running beneath an overhang, on two levels; small outdoor spaces for reception and nursery and a tactile fence with integrated play.
During construction, on behalf of Camden, we acted as design champion for the schools. The scheme was delivered through design and build, with the architects working from our tender package. Delivery was complicated by the division of the build into Core and Shell packages, and a boundary treatment within the design of others for the public realm of the Argent development.
Since completion, we have returned, working directly with the headteacher, to develop small landscape interventions to enhance the educational value of the landscape for the early years and other year groups.