UCS: Boundary and Access Improvements
Client: University College School
Landscape Architecture: Staton Cohen Landscape Architecture
Engineers: Multilateral Design Engineers
Building Services Design: Barn Partnership
Quantity Surveyor: HDC Construction Consultants
Arboriculturalist: Marcus Foster
Contractor: Hollywell Construction and Greenmantle
Location: Hampstead, London
Project Status: Completion November 2019
Since completion, a quote from Headmaster Mark Beard:
"We are fortunate to enjoy wonderful Edwardian buildings at the front of University College School campus on Frognal. Working with Katy on how to re-landscape sensitively the surrounding area was a genuine pleasure: straightforward and straight talking, Katy navigated us through the options and the all-important planning permission whilst sticking to the brief on design and budget. We are thrilled with the results."
A challenging sloping site within the Frognal Conservation Area, where the buildings and front railings of have Grade II Listed Building Status, and the avenue of mature trees are protected by Tree Preservation Orders.
The planning process was complex and lengthy with a pre-application, 2 separate listed building and planning consents, Highway Consents through a Section 106 agreement, to widen the entrance to allow 2-way vehicular access. There were detailed negotiations with Camden Council Conservation Officer, Tree Officer and Highways. The process took several years.
Staton Cohen Landscape Architecture created a masterplan for the frontage to address the dominance of car parking and to return it to an elegant and attractive frontage for the Secondary School.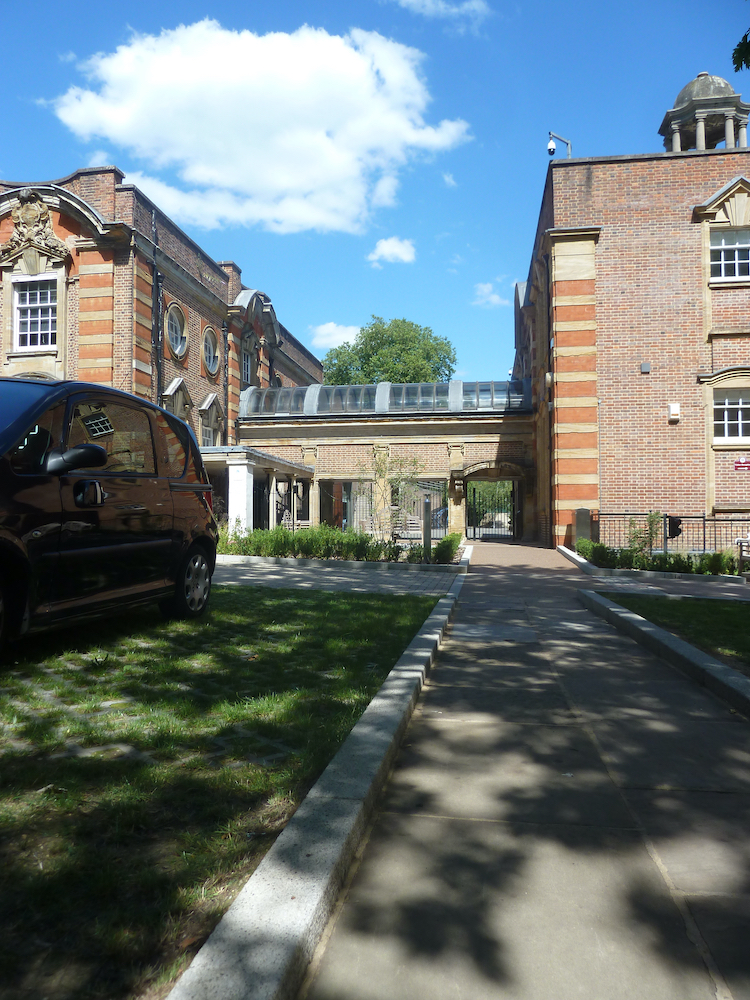 On completion the project connected the remodelled Lodge building (by Ed Toovey Architects) with the reception, through the redesign of the wider landscape setting.
Part of the brief was to improve security by physically creating an internal secure line at University College School. This included restoring metalwork removed in 1940s and a new vehicular sliding gate with a widened entrance. This provides enhanced security measures to ensure pupil and visitor access is controlled to assist the implementation of the safe-guarding policy of the school.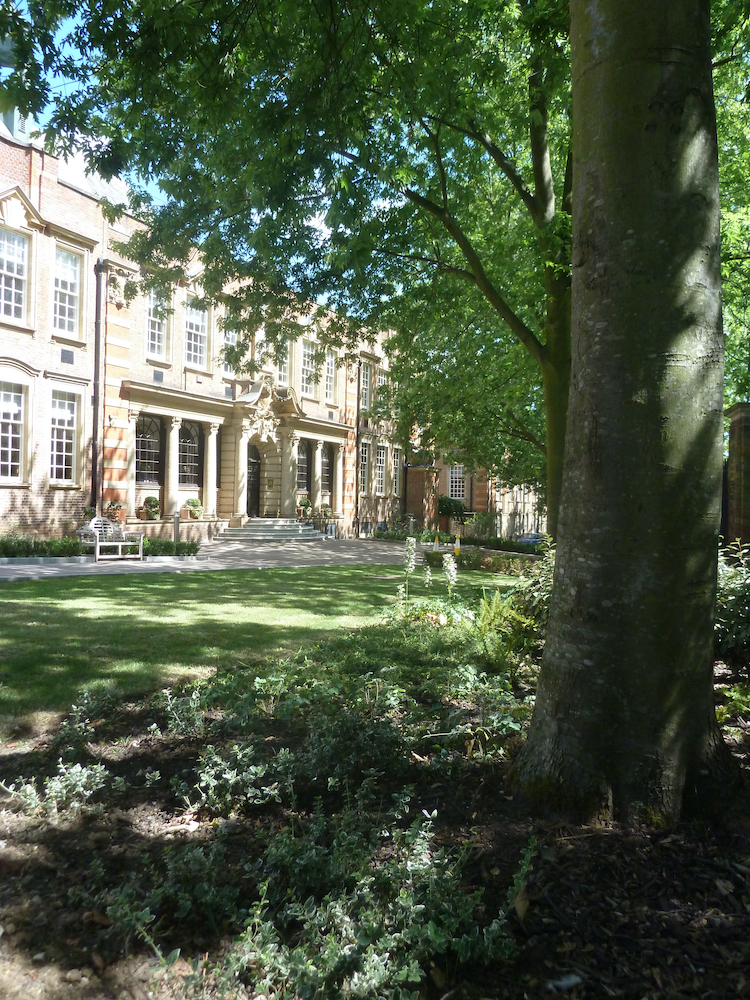 The construction was tightly programmed and phased over 2.5 years, fitting within summer holidays, Easter and half-term breaks. They included the replacement of below ground drainage, a redesigned carriage way, new extensive planting, two new courtyards, redefined parking, and a secure line with new fences, gates and rising bollards with access control.